Machinery and robotic systems – as part of factory automation – consist of different modules in a fully integrated process flow. The range of products from Schaffner for these applications covers an entire spectrum of dedicated filter families which are deployed in almost every manufacturing and production process.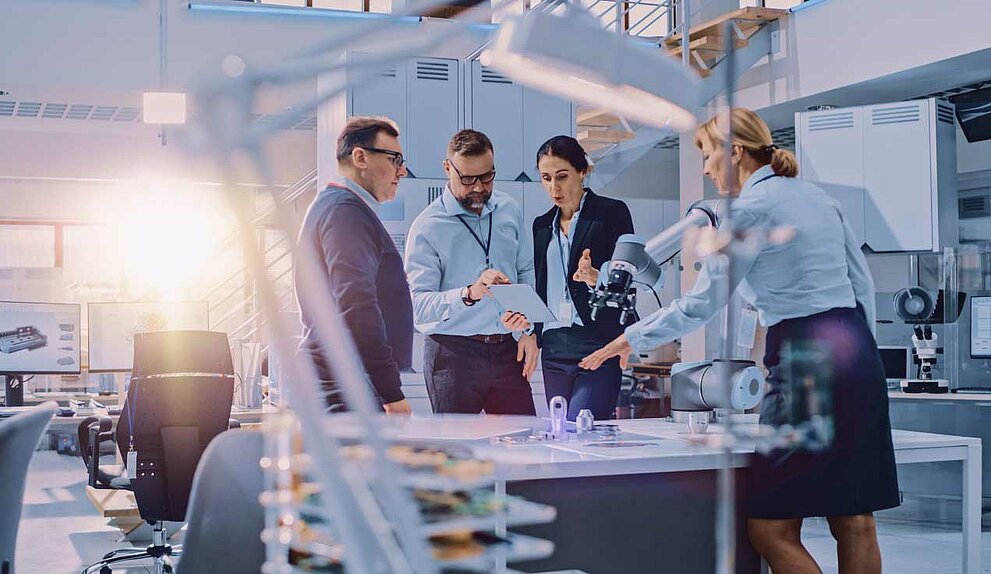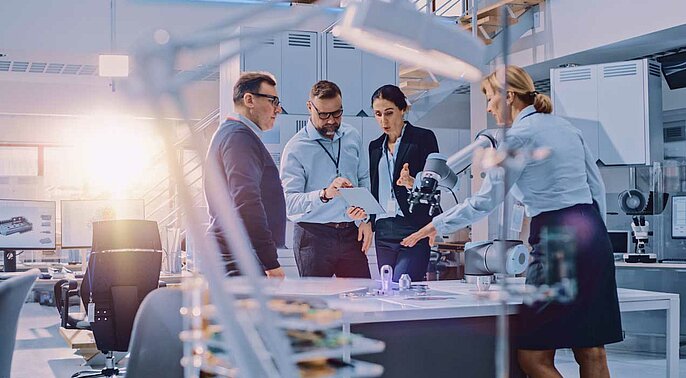 Schaffner's Expertise within the Machinery & Robotics Industry
Schaffner partners with customers:
To support reliable and stable production processes
To facilitate energy and cost-efficient workflows
To comply with local and international standards
We deliver components that ensure an efficient flow of energy and the reliable operation of applications by minimizing electromagnetic and harmonic interferences.
Markets
We deliver solutions to the following markets:
Motor Drive
Motor drive systems enable a reliable and precise control by handling torque, speed, and position. For accurate and real-time motor control, these systems are also coupled with advanced processing of signals. The motor drive system has innovative power, motor control and drives solutions that reduce energy consumption. They deliver greater efficiency with many advanced approaches to switch supplies - all ultimately reducing the carbon footprint. The motor drive system also boosts a manufacturer's competitive edge and time-to-profit.
Machinery
The machinery market covers several industrial applications such as food and beverage manufacturing machinery, semiconductor manufacturing machinery, sawmill and woodworking machinery, machinery for making paper and paper products, printing and binding machinery and equipment, textile making machinery, and many others. Rapid advances in technology are expected to drive innovation in this market. As examples, technologies such as 3D printing, artificial intelligence, and big data analytics are being used in manufacturing yielding higher productivity, lower operating costs, and higher margins. IoT applications are also being integrated into these devices to enable services such as remote monitoring, central feedback systems, and other services.
Factory Automation
Factory automation implies technologies and automatic control devices to enhance the productivity and quality of products and simultaneously decrease production costs. Also known as industrial automation, it minimizes human intervention in industry and ensures a superior performance compared to humans. Factory automation includes the use of computers, robots, control systems, and information technologies to manage industrial processes.
Robotics
Robots refer to multifunctional, automatic, and re-programmable industrial machines, which can be embedded in a variety of high-tech devices. They are designed to perform several tasks automatically with speed, intelligence, and accuracy. The essential components of a robot are body or frame, control system, manipulators, and drivetrain. Robots perform tasks across various industries, including healthcare, aerospace, defense, and automotive. The emergence of this technology has facilitated convenience, increased output levels, reduced human errors, enhanced quality, and process automation.
Some of our Machinery & Robotics Applications
Schaffner Group | Other Industries
Interested in learning more about Schaffner's other key industries?
Schaffner is a global leader in electromagnetic solutions that ensure the efficient and reliable operation of electronic systems.