Schaffner Thailand was established in February 1989. The company is located in Northern Thailand, in Lumphun province, about 25 kilometers south of the Chiang Mai province. Currently, we have approximately 1,000+ employees working for our production divisions operating in Automotive and Industrial applications. We hold several international industrial certifications such as ISO9001, ISO14001, IATF16949, ISO45001.
Open Job Positions
We are always looking for new talents to join us and strengthen our team. We are currently looking for talented professionals in the following functional areas.

Open Job Positions at JobsDB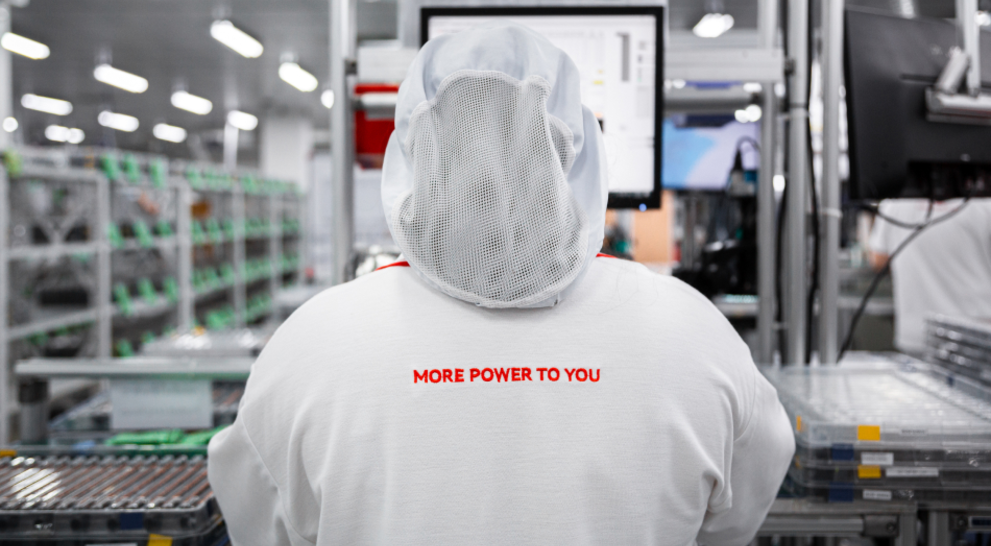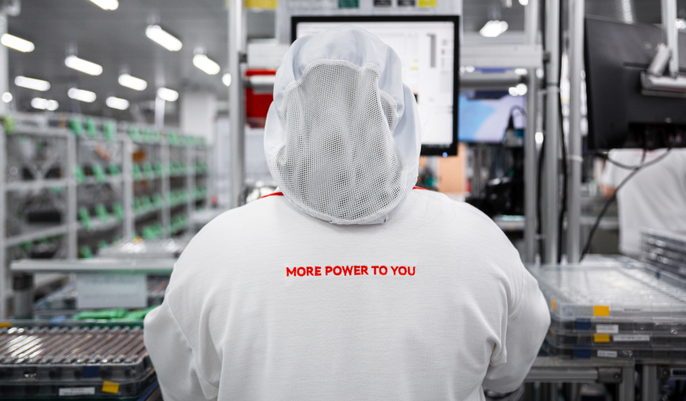 5S Organization
We embrace challenge to strengthen our manufacturing processes to achieve best quality. One of our goals is to achieve a 5S organization.
We developed our approach blending traditional 5S methods and quality requirements and encouraged our local team to be part of the program launch.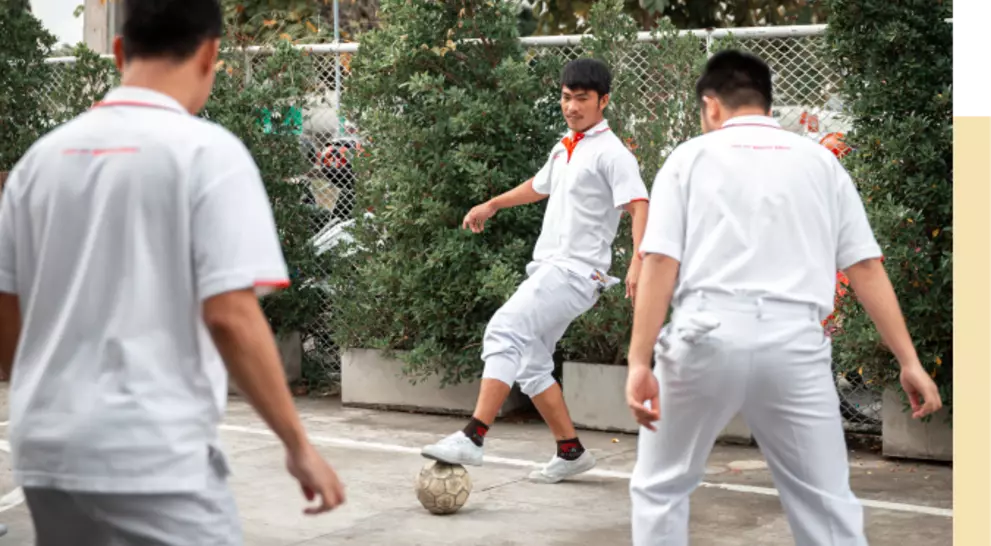 Never Stop Moving
With dynamic developments in technology and engineering, our world is moving faster than ever. We are and will always be a reliable EMC solutions provider.
To be ready for future trends, we keep growing our knowledge to deliver the best solutions for our customers.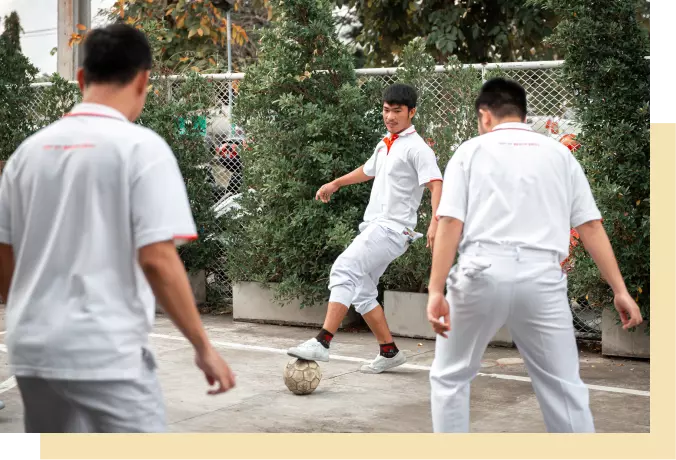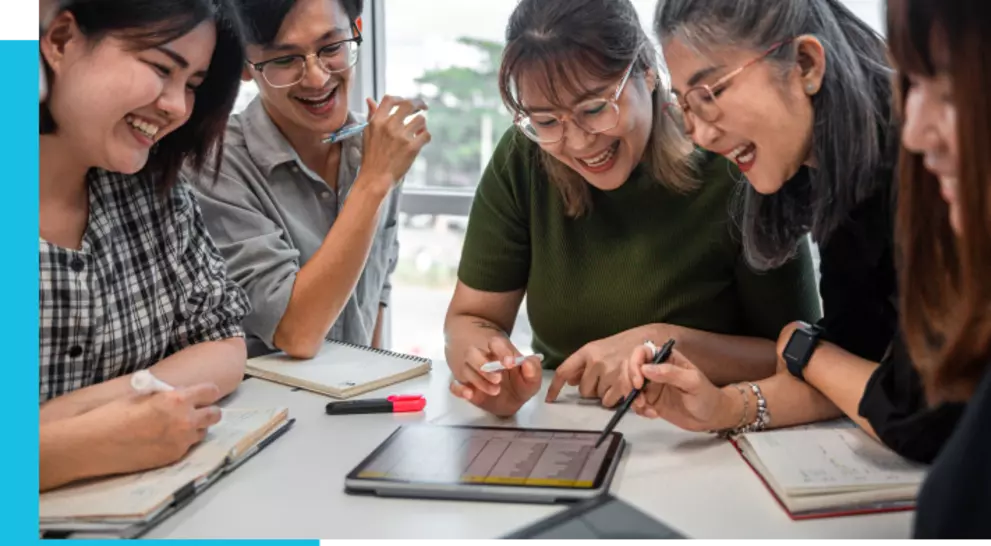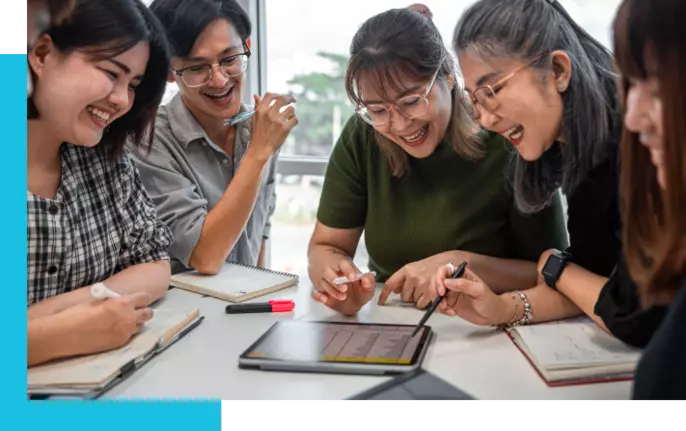 Happy Working Hours
One of our key initiatives in human resources is to make sure the workplace is full of positive energy, enthusiasm, and smiles.
With our "Happy Workplace" project, we take those elements that contribute to employee happiness and develop activities so that everyone can enjoy every working hour and be proud of their success as individuals and as part of a team.
We encourage everyone to share their opinions and always encourage space for improvement.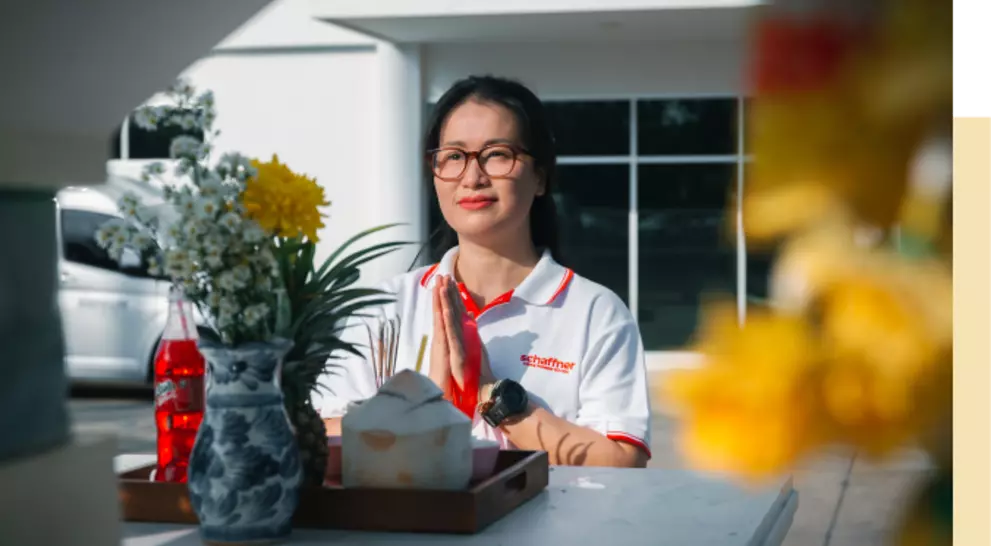 Spirit
Our global reach yet convenient size makes it easy to meet and build strong professional and personal connections.
Our people, their unique personalities, perspectives, and insights create the face of Schaffner to the world.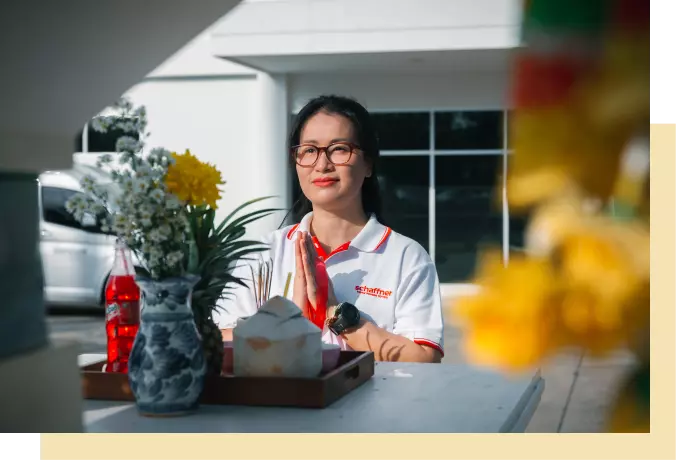 Our Offer
Fresh and healthy Food at reasonable Prices
We provide a daily food allowance and subsidize food vendors in the company canteen to ensure our employees have fresh and healthy food at reasonable prices.
Vacation
The company provides annual leave for our employees starting with 6 days per calendar year in the first year of employment. The company provides a total of 17 work-free days as public holidays.
Personal Development
We are dedicated to your personal development to support your work and daily life in 3 steps.
Step 1: Tailor a training plan according to your personal needs
Step 2: Find suitable institutions and programs for your personal development.
Step 3: Follow up after completing your training, helping you advance to the next level and succeed.
Environment, Health and Safety
We are committed to high standards regarding the environment, health and safety (EHS). Light, noise, and chemical levels in the workplace are regularly inspected to ensure all production activities are safe and non-polluting. We carry out weekly EHS activities, EHS daily and monthly safety reports to eliminate risks in the workplace and to encourage maximum participation by our employees.
Remote Work
As situations (such as the pandemic) may require, management can phase-in working from home.
Work-Life Balance
The happy workplace project was implemented in 2022 to promote employee relations. We also have a recreation area for EHS & HR activities during break time to relieve stress. In addition, overtime and work during holidays require employee consent.
You dream of changing the world.
So do we.
Contact Person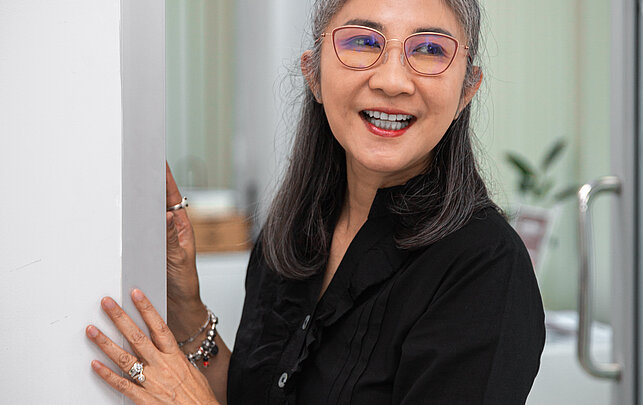 Sudsiri Thamthitiwat
Head of Human Resources Thailand
+66 53 581 104 sudsiri.thamthitiwat@schaffner.com
Schaffner Lamphun in Northern Thailand.
A sustainable Employer.
Our own solar rooftop installation generates electricity since the fall of 2022. The system not only serves our Industrial Operations to reduce our electricity costs, but it is also part of our efforts to reduce global warming.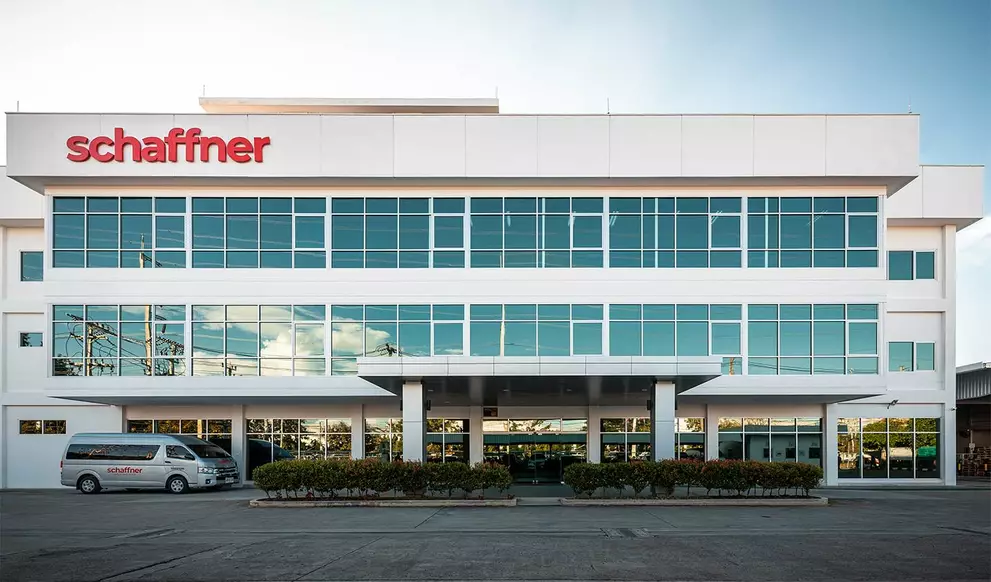 Schaffner is a global leader in electromagnetic solutions that ensure the efficient and reliable operation of electronic systems.