Our modern society is becoming increasingly electrified and connected – sustainability, electrification and e-mobility are mega-trends. Schaffner is active in seminal markets with the expertise of EMC filter solutions and therefore plays an active role to shape these trends. With the new branding we underline our expertise, our added value, our growth ambitions, and our differentiation to raise visibility and relevance for all our stakeholders.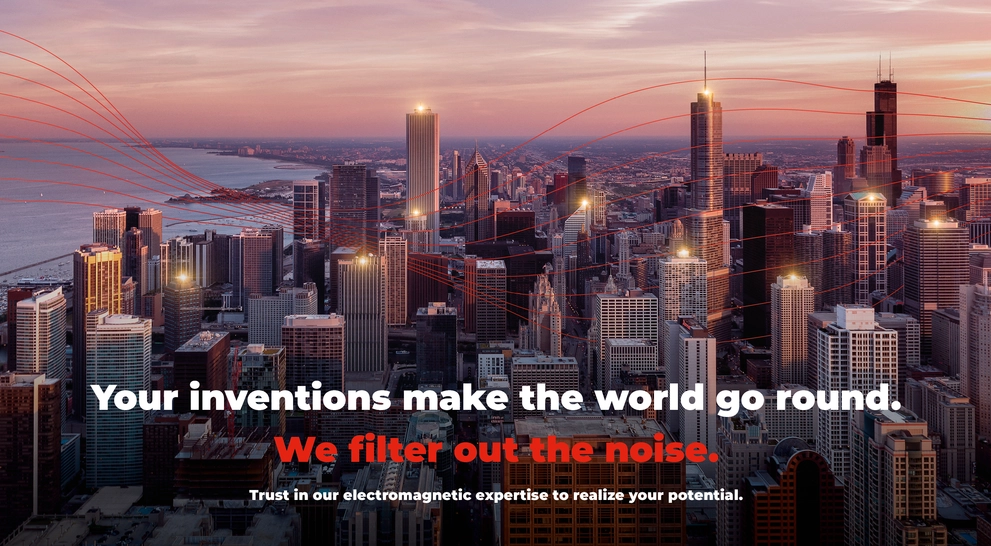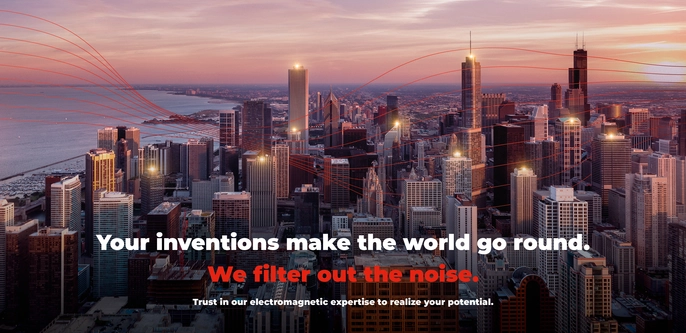 "We filter out the noise"
Everything from the smallest device to the largest system must function reliably and efficiently – without electromagnetic interference. With our expertise in EMC filter solutions, Schaffner filters out the noise and provides the best solutions to our customers, so that they can focus on their great inventions.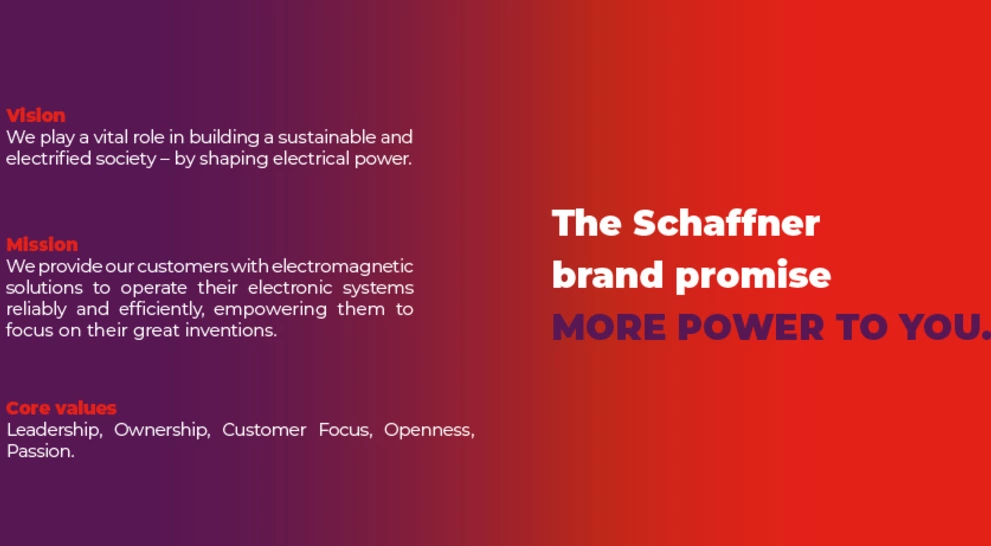 MORE POWER TO YOU
With our promise we underline the added value we give to all our stakeholders. Our customers receive the best solutions for their systems, and we enable them to focus on their great inventions. Our employees work together with passionate and inspiring colleagues helping shape the mega trends and our investors benefit from a seminal business in attractive growth markets. This empowers all stakeholders to build a sustainable and electrified society.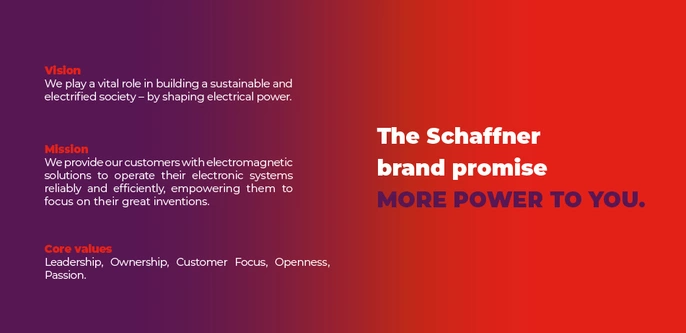 Key Elements
Schaffner retains its iconic primary color red but also adds a secondary color purple. In combination with the gradient, we achieve differentiation. Our new logo has a modern design and the connected 'ff' represent the relationship between us and our stakeholders. With the stylized electromagnetic waves, we underline the connection to our expertise.
Curious to learn more?
Check out our Brand Movie.