Tokyo | Japan
f/m/d | 70–100 %
Starting from: Upon agreement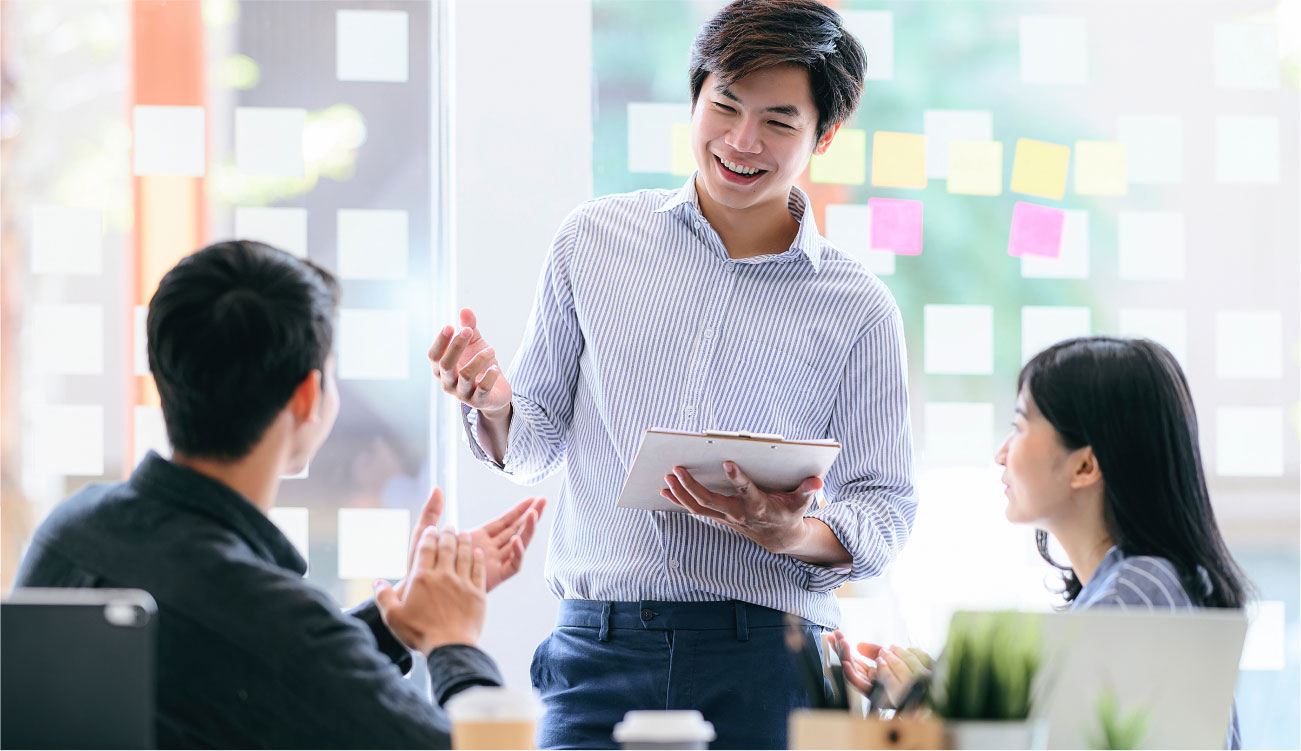 Your Position
We are looking for a talented Business Development Manager to cover an assigned region to further generate growth. This sales professional will own the sales process and outcomes and actively grow a healthy project pipeline and drive opportunities to closure through deal origination, sales negotiations, and building internal partnership with subject matter experts and sales team members.
Your Tasks
Conduct studies on markets and customer segments and identify new opportunities

Generate leads and build project pipelines through networking, prospecting, and cultivating relationships with customers

Submits sales forecast, business reports, visit reports and monthly project status reports

Update new opportunities pipeline, target customer sales plan and competitor activities

Conduct effective customer visits to find new opportunities and initiate new project design-in and ensure key account & market penetration

Maintain existing customers and develop new customers and target markets

Proactively identify and pursue new business opportunities with customers and partners, gathering customer requirements and feedback to drive innovation and improvements

Collaborate with Field Application Engineer (FAE) and R&D to develop customized solutions that meet specific customer needs
Your Profile
Comfortable to hunt new businesses

Preferably and advantage with EMC knowledge and application

Knowledge of managing channel partners and OEM customers

Good technical knowledge on electronic and electrical design, capability on recommend products to customers according to their requests

Proven track record in business development, sales with in Japanese robotics / machinery / motor drive market s and key customers (Fanuc, Yaskawa, Kawasaki, Nachi & Epson)

Preferably with Bachelor Degree in Electrical/Electronic Engineering, or Bachelor/Diploma Degree or equivalent in Electrical/Electronics/Mechatronics Engineering

Prefer minimum 4 years sales experience in the field of industrial products

Excellent interpersonal managing skills and the ability to work independently as well with teams located globally

Good command of Japanese and English language

Capability in Mandarin is a plus
Our Offer
Salary & Insurances
We believe in fair remuneration in line with the market. With a variable performance-related bonus, everyone participates in our success. Personal accident and health insurance provides peace of mind in case the unthinkable ever happens.
Flexible Working Hours
A flexible working model gives us the opportunity to be there whenever our customers need us.
Vacation
Our vacation days go beyond legal requirements so that we can recharge our batteries and find new inspiration.
Personal Development
We encourage lifelong learning and provide employees with targeted support for their individual training needs.
Remote Work
We are committed to hybrid working from home or on the road. A modern IT infrastructure ensures we are ready to support new ways of working.
Work-Life Balance
Operating flexible working hours, working part-time or from home, we ensure the work-life balance is respected.
Responsible Contact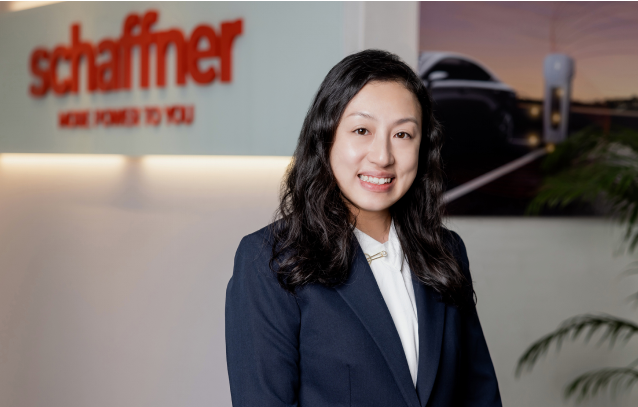 Stannia Zhang
Human Resources
Schaffner in Asia Pacific.
Living and working in urban Areas.
Singapore § Tokyo § Taipei § Bangalore
We are looking ahead to a bright future.
Start your journey with us.