Schaffner's new RV series of common mode chokes for electric vehicle (EV) charging stations offers designers a wide choice of power levels. This facilitates compliance with EMC standards early in the design process.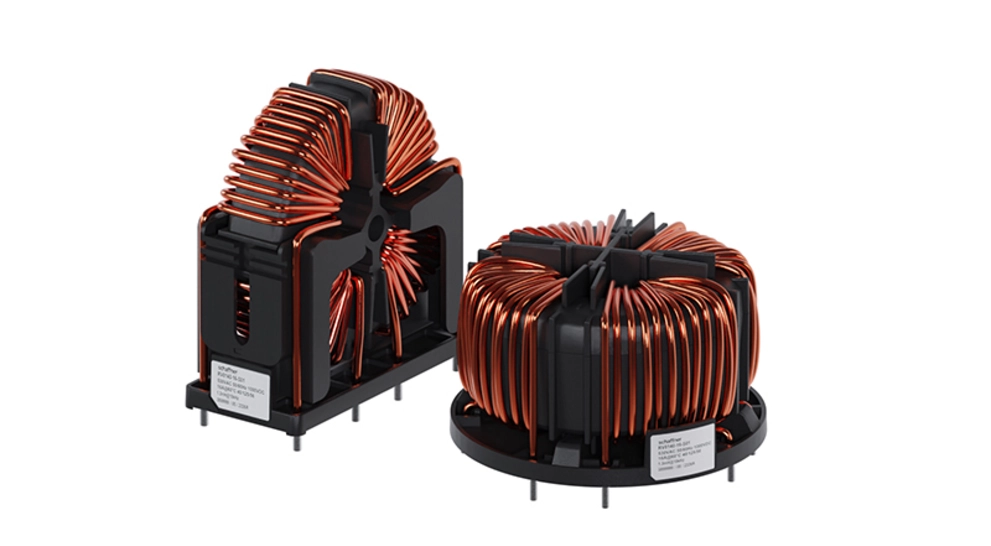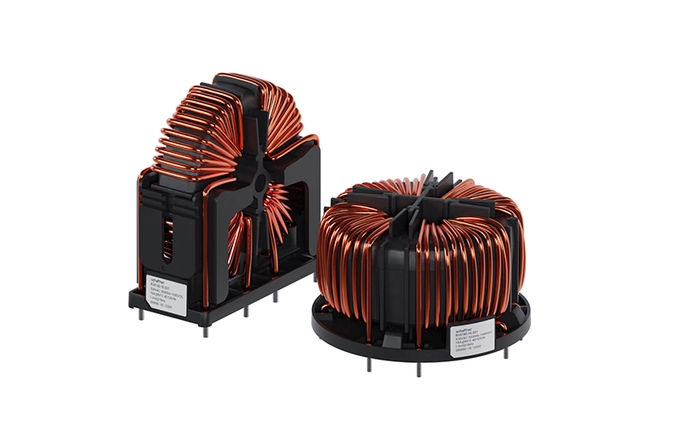 Use Vertically or Horizontally
Available in a choice of vertical (RV8540) or horizontal (RV8140) orientation, the choke has four windings that can be used on the AC or DC side of a residential wall box charger delivering up to 30 kW. On the grid side the four lines can be installed as three phases and neutral while on the vehicle side two windings of the choke are connected in series.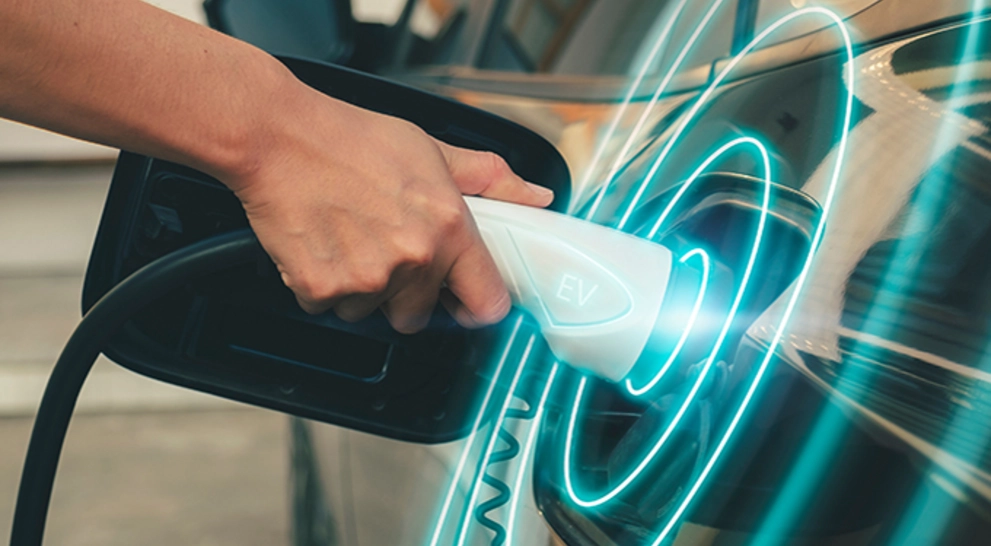 Minimize Costs
By offering a broad range and performance choices, the RV choke helps designers to minimize costs by being able to select a choke that tackles any electrical disturbances and noise and reduces them to the required compliance levels. The four performance choices in horizontal orientation are standard, standard plus (with increased height), small, and small with increased height. In vertical orientation they are standard, standard thin (with reduced core height), small and small thin (with reduced core height).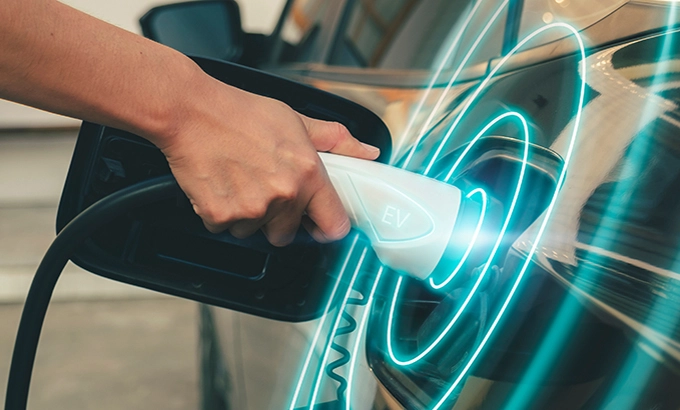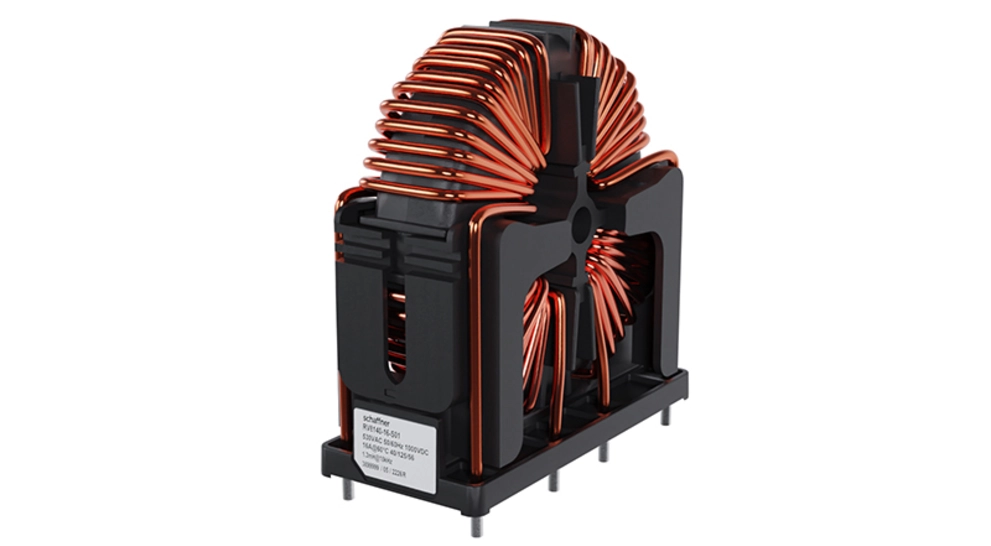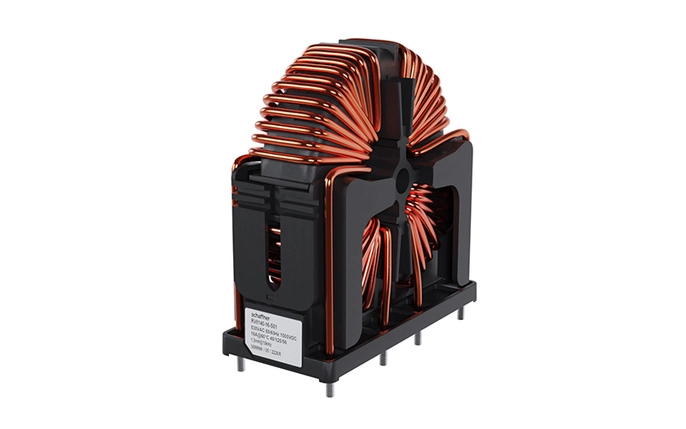 Compliance for UL Certification
Rated currents for the new choke are 16 A to 50 A per phase at 60 °C – delivering a significant amount of power – while rated common mode inductance levels range from 0.1 mH to 7.2 mH. In terms of certification, the RV series complies with UL/IEC 60938-1/-2 and UL 1446 E332676.
Other Key Features
Low magnetic leakage flux
Very good size/performance ratio
Excellent winding insulation
Low parasitic capacitance